Ed
Chief Executive, Founder
Ed believes that good business is built on solid foundations. He started Bedroq to help organisations that rely on technology for critical operations get the basics right which means deep sector expertise and 24/7 proactive support for clients
Matt
Technical Director
Matt is a recognised expert delivering secure multi-media networks to support technical surveillance, covert operations and control rooms for law enforcement agencies. He has a long track record in delivering successful critical national infrastructure projects
Aaron
Operations Director
Responsible for all operations with a primary focus on service excellence, Aaron has a drive for developing efficient systems and processes. He takes pride in building high performance teams through structured mentoring and coaching
Peter
Commercial Director
Experienced commercial director managing major secure networking and communications projects for critical national infrastructure, law enforcement and public sector clients
Ian
Head of Cloud Services and Engineering
When Ian isn't busy creating and looking after our clients' network hardware he can be found catching up on reading, listening to music or walking on the South Downs.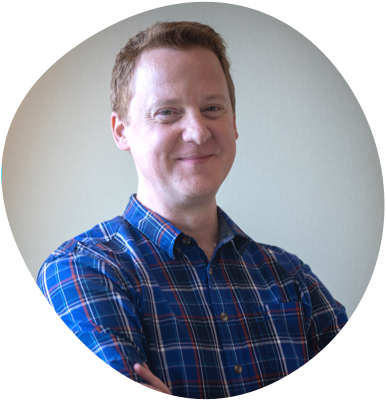 Mike
Director of Quality & Compliance
Mike has deep experience in managing projects of all sizes, providing strategic direction and ensuring smooth pain free delivery – a bit like a midwife!
Adam
Consultant IT Director
Adam is a cloud engineer, consultant IT director and technical project manager with a passion for Power Automate. That's when he can tear himself away from the VR world of Beat Saber.
Laura
Finance Director
Laura looks after the money and keeps us on the straight and narrow.  Out of work, Laura is a keen mountain biker and skier as well as mother to two nearly-teenage daughters
Brett
Key Account Manager
Brett works with clients to ensure all elements of their IT drives value.  After work, Brett kicks back with his headphones and his music or digs for victory in his lockdown allotment
David
Technical Project Manager
David comes from a technical background, making him process-driven and organised. Outside of work, he's a keen F1 fan, piano player and on a mission to cycle all the canal towpaths in the country (for which there is naturally a spreadsheet!…)
Kylie
Project support and logistics co-ordinator
Kylie runs a tight ship and keeps the technical office team under control.  Outside of work she is a Girl Guiding leader for the local Rainbows and is mum to two total whirlwinds
Carl
Project Manager
Carl has a history of engineering and Project Management in public and private sectors, working directly with stakeholders to deliver efficient, cost-effective projects. When he isn't working, he enjoys 3D printing or walking his dogs along the Lincolnshire coastline.
Ben
Service Operations Manager
Ben is head of the front line team responsible for monitoring systems and networks 24/7.  It will be one of his team who will pick up any issues, will be available for first line support or to escalate a problem
Julia
Service Desk Manager
Julia is our service desk manager, she tracks, analyses and reports service performance and gives regular updates to clients. Outside of work she loves travel and sport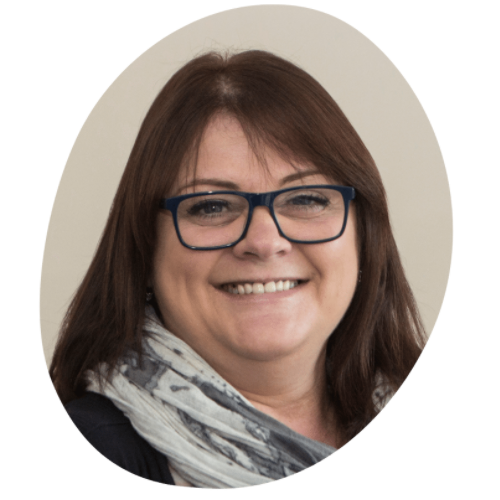 Janet
Account Manager
Jan has worked in client services for the technology sector for over 20 years, always available to help and provide project updates she bridges a gap between highly technical experts and clients
Michael
Senior Technical Architect
Looking after a team of IT and network specialists, installers and riggers and specialising in firewalling and routing, Mick loves nothing more than solving 'secure data transit' problems
Shaun
Non Executive Director
Shaun keeps us true to our principles and makes sure the board operates effectively. When he isn't keeping us in line, he can be found in the Solent racing sailing boats
Alex
Marketing Consultant
Alex helps us talk about our proposition and connect with new people who might care about it.  She's a river rat and likes nothing better than rowing on the Thames
Sue
Finance Assistant
Sue looks after sales invoicing and credit control as well as processing purchase invoices through to payment. When the Yorkshire weather permits she loves to be outside gardening.
Darren
Technical Services Engineer
Darren sets up and configures systems and network monitoring equipment.  He provides support to internal team members and to customers.  After work he enjoys a drink with mates or a spot of gaming.
Helen
Financial Controller
Helen makes sure all our suppliers get paid and keeps us in line regarding expenses. She is a keen baker and we have high hopes of seeing her on Great British Bake Off someday
Jenny
Marketing Manager
Jenny is a keen hiker. When she isn't devising exciting ways to talk about how Bedroq helps its customers, she can be be found on a blustery hilltop with her dog Liquorice.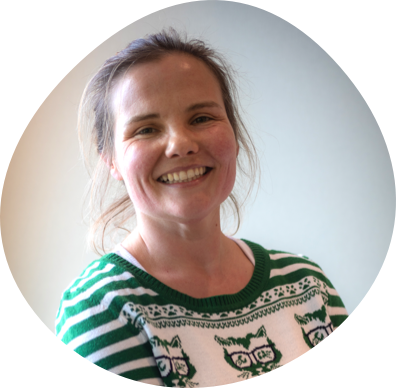 Nicky
Executive Assistant
Nicky keeps the wheels turning and helps the team stay connected. In her spare time, Nicky teaches Aerobics and Body Balance classes as well as being mum to two small children
Cara
Sales Support
Cara makes sure that no enquiry goes unanswered.  She's the only one of the team to have encountered a real live pirate… get her to tell you the story!
Jordan
Cloud Services Support Engineer
Jordan has always been passionate about learning and developing his skills in technology. Pursuing a career in IT allows him to continue exploring and improving. He is family-focussed and enjoys spending time with his children.
Robert
Senior Service Desk Engineer
When he's not using his technical skills to solve our clients' IT problems, Robert likes to burn off some energy outdoors, where he enjoys football, snowboarding and running.
Tim
Senior Project Engineer
Tim is always working to deliver the best project solutions to Bedroq's clients. He is always outside with family whenever the sun is shining.
Keith
End User Compute Specialist
Keith is the face of the technical team working onsite on implementations and support.  He claims to be a chocoholic but we're not sure as his favourite Nesquik flavour is strawberry
Loren
Sales & purchasing executive
When she's not working with our partners to secure the best deals for Bedroq clients, Loren enjoys watching football or getting cosy with a good crime documentary
Simon
Systems Implementation Engineer
When Simon's not working with the technical systems Bedroq's clients require, he likes to get away from the computer screen on a long walk or by playing board games.
Michael
Service Desk Engineer
Other than his passion for problem solving in IT and all things technical, Michael likes to spend time with his three kids and mountain biking with his wife
Glen
Systems Implementation Engineer
Glen is one of Bedroq's engineering team heroes. Outside of work he enjoys tending to his home-grown veg, getting away in the caravan and reading a good crime novel.
Jeffrey
Service Desk Engineer
Jeffrey is one of the first people you speak to if you need help. When he isn't looking after customers, he's tooled up doing a bit of woodworking or backyard gardening.
Romic
Cloud Services Support Engineer
Romic is always looking to develop new skills in IT and in his personal life. In his spare time, he learns about new technologies and spends time with family and friends, often heading out on trips together.
Rachel
Junior Service Desk Engineer
Rachel is passionate about delivering an outstanding customer service experience. She's a goal setter with big ambitions, finding time to read books about law as a hobby, alongside bringing up her children.
Adrian
Cloud Services Support Engineer
Adrian is always looking to develop new skills in IT and in his personal life. He's always got a project on the go, and when he isn't up a ladder, gym and jiu-jitsu are his go to ways to keep fit.